The School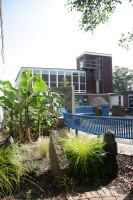 Lewis Girls' is an 11-18 comprehensive school and currently has almost 900 pupils. The staff is well established and committed to the achievement of high standards and to the provision of a wide range of extra-curricular activities. Staff development has a high profile and the school is continually improving.
The school has an impressive record of success in academic, sporting, musical, cultural, charitable, enterprise and social activities extending over many years. Last year over 95% of our 6th form students achieved a grade A* - C at Key Stage 5. The school is well disciplined but friendly, and the quality of staff-pupil relationships is excellent. All pupils are encouraged to give of their best and expectations are high. At GCSE, 24% of our learners achieved at least 5 A*/A grades.
The school is situated in Ystrad Mynach but its pupils come from a catchment area of approximately 40 square miles. Close links exist between Lewis Girls', Lewis School Pengam and our feeder primary schools. In addition, a significant number of pupils attend the school from out of the catchment area as a result of parents exercising their right of choice of school.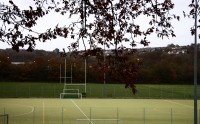 We have strong links with our three neighbouring schools (Heolddu, Lewis Pengam and Rhymney) and Coleg Y Cymoedd. These links enable a reciprocal broadening of subject choices for all 6th Form students in the four schools. Many students travel to and from our school, accessing a wide range of subjects within the Consortium.
The school is maintained by Caerphilly County Borough Council.
The Governing Body of the school numbers twenty and includes representatives of the LEA, parents, teaching staff, business and the local community.
Our Chair of Governors is Mr. Len Lewis MBE.