The School Curriculum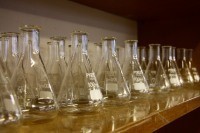 The school aims to provide a broad and balanced curriculum at all levels and to offer a wide range of subject and examination choices.
In Key Stage 3 the majority of teaching is in mixed ability classes. There is setting in English and Maths throughout the key stage and setting in Science for Year 9.
At Key Stage 5 collaboration with other schools in the Upper Rhymney Valley is extensive with many students travelling between schools in order to access the subjects of their choice.
Welsh within the curriculum
All students in the school will study Welsh up to the age of 16, in-line with statutory requirements.
Religious Education and Collective Worship
All students attend collective worship in the course of the week. Additionally, there is a daily 'Thought for the Day' within tutor groups giving students the chance to reflect. The content of worship is mainly Christian in its ethos but is inclusive in nature.
Religious Education is a compulsory element within the school curriculum but is not biased towards any one religion or denomination.
The 1944 Education Act allows parents to withdraw their children from Collective Worship and Religious Education on grounds of conscience: this can only be done following a request to the Headteacher.
Health Education, including Sex Education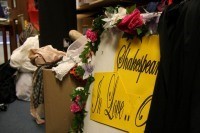 This is an integral part of the PSE course which is taught throughout the school. The aim of the programme is to promote a positive attitude to keeping the mind and body safe and healthy. All aspects of health are considered, including the importance of healthy eating, fitness and exercise, sex and relationships education and the effects of smoking, drugs and alcohol. Students are helped to develop positive attitudes towards themselves and others.
Parents have a right to withdraw their child from sex education lessons. If any parent wishes to exercise this right they must inform the Headteacher in writing.
Special Educational and Additional Needs
Students with special educational and/or additional needs are identified on entry through links with the feeder primary schools. Other students may be referred via an established system through subject specialists to the Inclusion Manager.
Teaching groups are organised to allow appropriate support, whilst encouraging as much integration into mainstream activities as is deemed educationally and socially desirable. The emphasis is on developing the educational potential of each pupil, according to her own abilities.
The detailed school policy dealing with Special Educational Needs complies fully with the statutory Code of Practice and is available to parents on request.
The Nurture Group
The Nurture Group is a small group of about 10 students from Year 7 whom we feel would benefit from extra support from a Learning Support Assistant to help with the transition to Secondary School.
The Nurture Group is run by an experienced and caring Learning Support Assistant who will support the students before school starts, at break time, lunch time and after school.
The Blossom Room
'Blossom' room has been set up to provide support and nurture for identified students from years 8 – 11; a continuation of Nurture provision for some.
Blossom's Support Assistant provides support in the classroom and withdrawal sessions. Positive interaction, enhancement of self-esteem and good behaviour are continually encouraged by the use of praise, rewards and organised activities.
Students are able to access Blossom room for planned sessions; break time and lunch time.
Careers Education and Guidance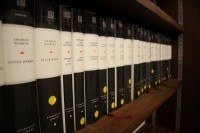 This school seeks to provide students with the means to make well-informed choices about their future. In return, students will be expected to take an active part in the school's Careers Programme.
Advice and informed support will be provided by staff such as the Tutor, Heads of Achievement, SLT or from the school's Careers Advisor.
Students will receive impartial and objective advice relating to individual needs and aspirations and also the following:-
Students and parents will have the opportunity to seek advice and guidance from the school's Careers Advisor at parents' evening and at times of mutual convenience.
Careers Wales Ltd is available to provide additional support. Telephone: 01443 842207.