School Council
To succeed in a modern Wales it is important that students have a forum in which they can find their voice and explore their responsibilities as active citizens of the future.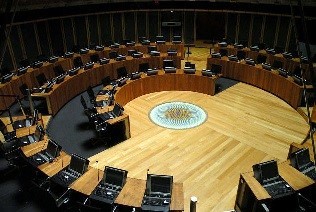 Lewis Girls' Student Council is an elected body where all school year groups are represented. They meet half termly to discuss issues that have been brought to them through their year group's forum representatives. The meetings are chaired by the Sixth Form students and all participants learn the importance of conducting meetings properly in order to achieve the maximum for the people they represent.
The school gives an annual budget to the students and this is spent, with their agreement, on facilities they feel important for the well-being of the whole school community.